Who is Estleman?
Interested in more about the
man behind the words?
CLICK
What does
Estleman write?
MYSTERIES
AMOS WALKER SERIES
VALENTINO SERIES
PETER MACKLIN SERIES
DETROIT CRIME SERIES
OTHER CRIME FICTION
WESTERNS
PAGE MURDOCK SERIES
STAND-ALONE HISTORICAL
WESTERNS
OTHER WORKS
NONFICTION

SHORT STORY COLLECTIONS
What else can be found on this site?
AWARDS
LIST OF WHAT WON WHICH
BOOKS
COMPREHENSIVE LIST
SPATTERS
BITS & PIECES
[ news ]
Estleman awarded for Lifetime Achievement by
The Arts Alliance of Ann Arbor, Michigan
The Lifetime Achievement Medal is presented to an individual in recognition
of a lifetime of outstanding contributions and achievements within his or her field of arts,
creativity, science or humanities in Washtenaw County, nationally and internationally.
The event took place in January 2016.
Estleman's bibliomystery,
"The Book Club,"
is available at The Mysterious Bookshop and is a Mysterious Bookshop Original Short Story.


"The Book Club" is about the murder of a wealthy book collector and the elderly
bookshop owner who solves the crime.

Click here for the limited hardcover version (signed and numbered)
and, here for the paperback version


---
[ new books ]
May 2016
CAPE HELL
A Page Murdock Novel
[ From Forge Books ]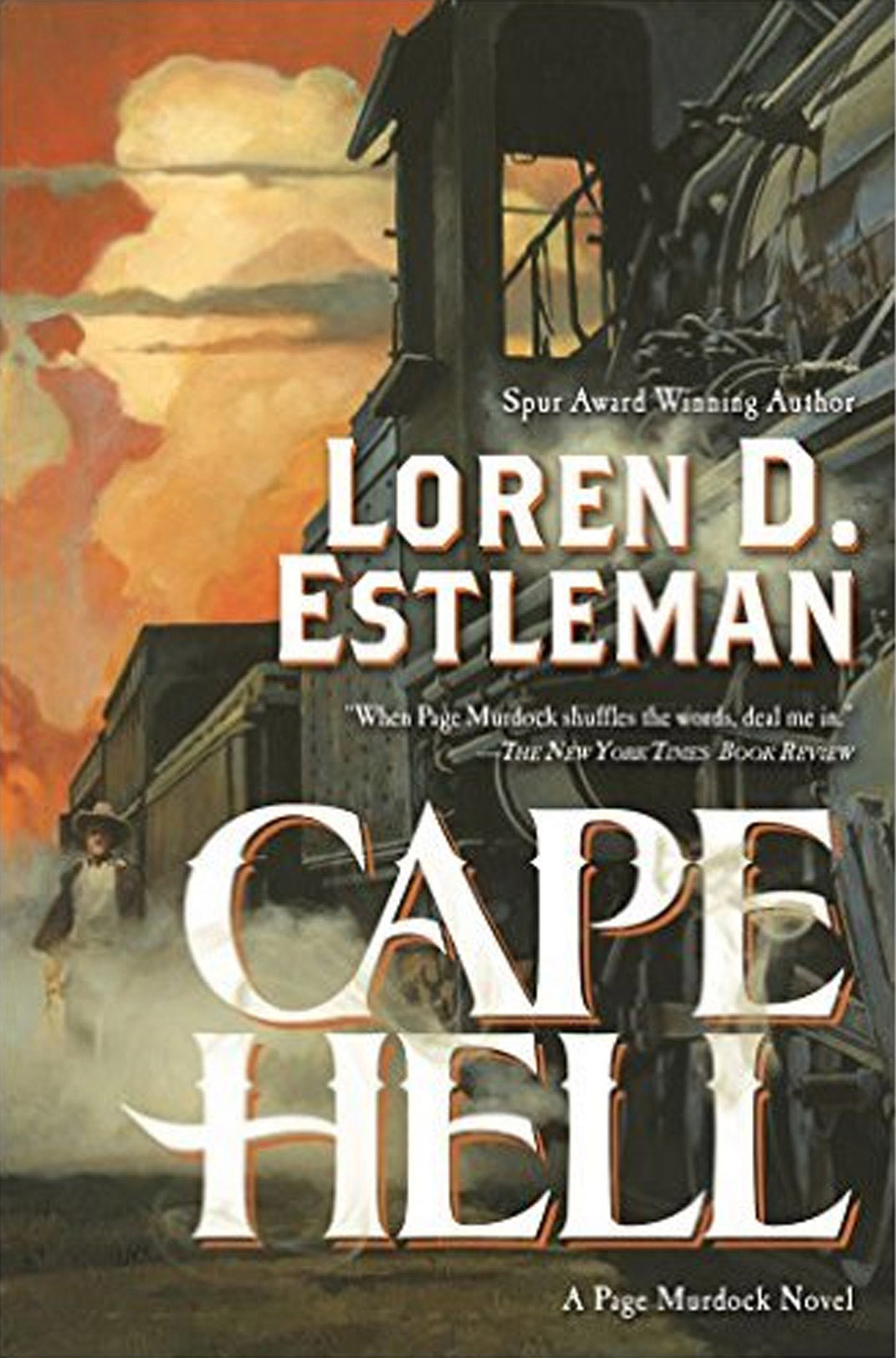 U. S. Deputy Page Murdock is ordered by Federal Judge Harlan A. Blackthorne to Cape Hell, Mexico,
to verify a report that former Confederate Captain Oscar Childress is raising an army to take over
Mexico City--and then intends to turn north to rekindle the Civil War.
Childress has the weapons, wealth, and moral compass to do it. Unable to talk himself out of
the mission, Murdock heads south on a steam train named The Ghost.
With only the engineer and a Native American fireman with secrets of his own,
Murdock hurtles through the murderous desert of a foreign land toward a man
both brilliant and mad, and bent on wholesale massacre.
---
April 2016
DESPERATE DETROIT
And Stories of Other Dire Places
[ From Tyrus Books ]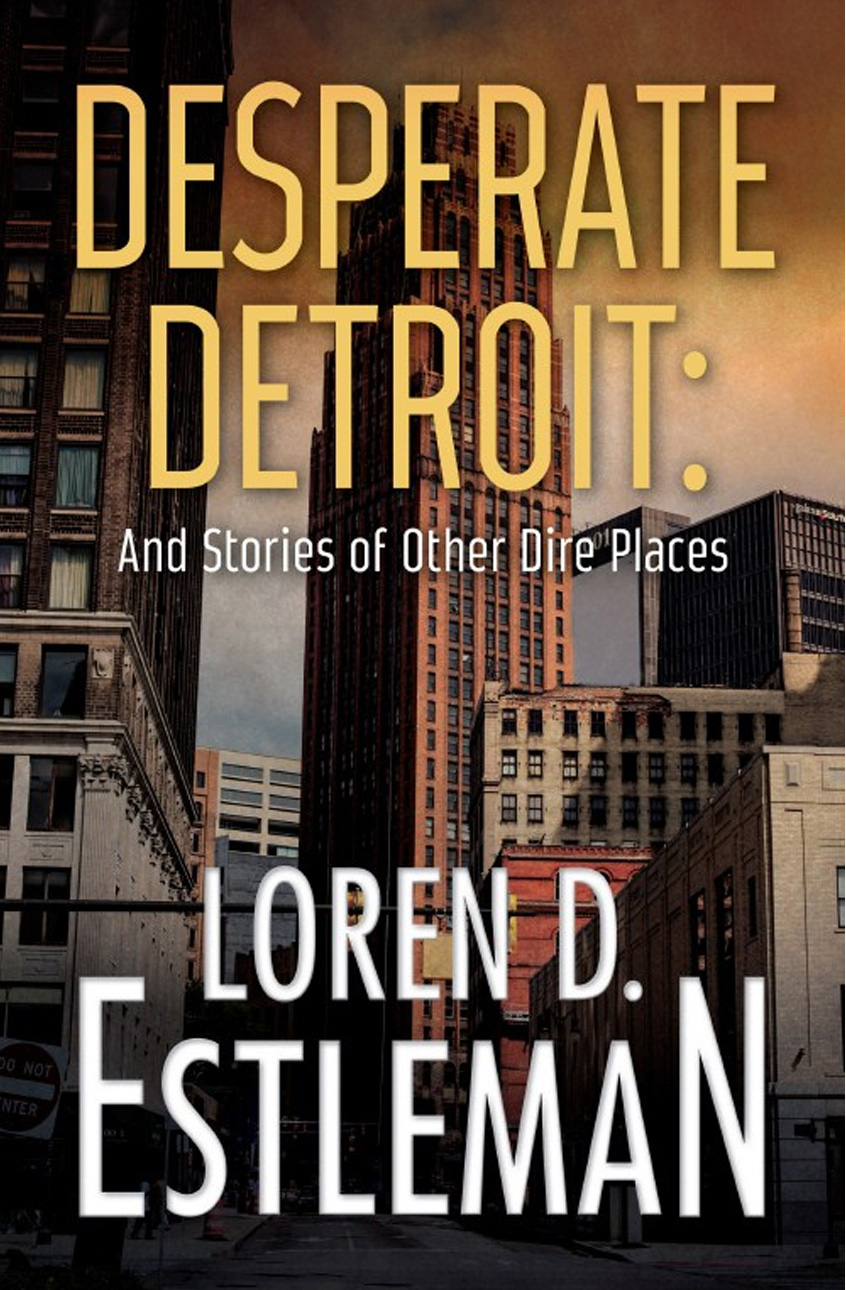 This collection represents forty years of suspense writing in the short form.
Previously published in a host of magazines and anthologies, with a new Preface and introductions
to the stories written especially for this collection, these eighteen tales feature gangsters, private eyes,
psychotic killers, hitmen, feuding families, prostitutes, prizefighters, bodyguards, corrupt cops,
the walking dead, and ordinary people driven by desperation to commit acts of violence.
---
February 2016
SHOOT
A Valentino Mystery
[ From Forge Books ]
Valentino, a mild-mannered film archivist at UCLA and sometime film detective, is at the closing party
for the Red Montana and Dixie Day museum when he is approached by no less than his hero
and man-of-the-hour Red Montana, western film and television star.
Red tells Valentino that he is being blackmailed over a blue film that his wife, now known throughout
the world as the wholesome Dixie Day and the other half of the Montana/Day power couple,
made early in her career. With Dixie on her deathbed, Red is desperate to save her the embarrassment
of the promised scandal, and offers Valentino a deal--find the movie, and he can have
Red's lost film, Sixgun Sonata, that Red has been hiding away in his archives.
Don't accept, and the priceless reel will go up in flames.
Feeling blackmailed himself, Valentino agrees and begins to dig. In the surreal world of Hollywood,
what is on screen is rarely reality. As he races to uncover the truth before time runs out, his heroes begin
their fall from grace. Valentino desperately wants to save Sixgun Sonata...but at what cost?

---
[ latest Amos Walker PI novel ]
November 2015
THE SUNDOWN SPEECH
[ From Forge Books ]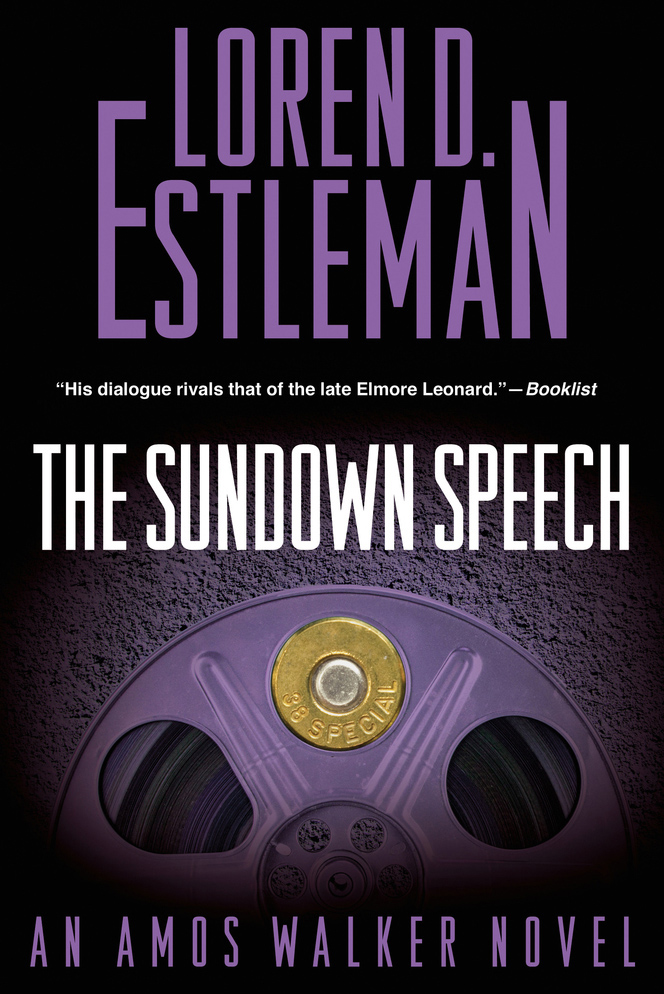 Amos Walker is hired by Helen and Dante Gunner, a bohemian Ann Arbor couple, to find Jerry Marcus,
a film director who has disappeared with their investment money. Walker quickly locates Marcus--his body shoved into a cupboard, a bullet through his head. When Dante is arrested for the murder,
Walker finds himself again in Helen's employ.
Walker interviews Holly Zacharias, a college student who was the last person to see Marcus alive.
But, if Marcus is dead, and Dante is his killer, then who is shooting at Walker and Holly?
---
[ The Four Horsemen story collection]
May 2015
DETROIT IS OUR BEAT
[ From Tyrus Books ]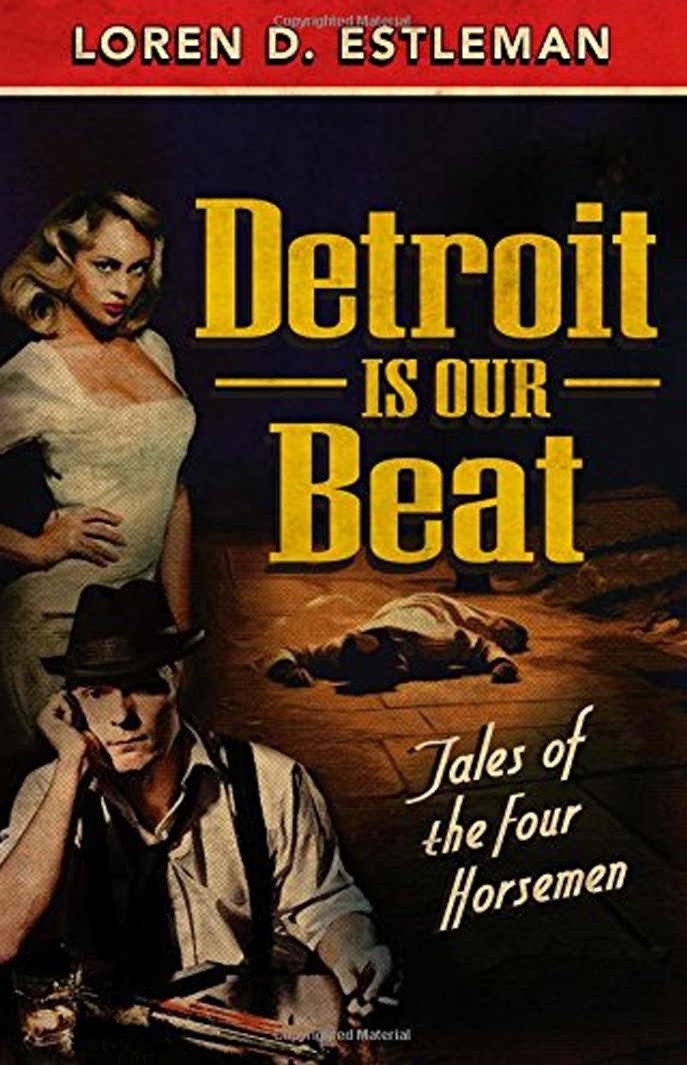 The place: Detroit. The time: World War II.
While most of the police department is fighting overseas, the four men of the Racket Squad
struggle to keep a lid on a powderkeg stuffed with draft-dodging troublemakers,
Black Market gangsters, enemy saboteurs, and a mixed bag of racial and ethnic groups
working uneasily side by side in defense plants run by the automobile industry. Ten gritty stories in the hardest-boiled town during the twentieth century's hardest-boiled decade.